Axsys Dental Solutions to Distribute the Medit i500 Intraoral Scanner.
Axsys Dental Solutions has announced that they have entered into an agreement with Medit to distribute their new i5OO intraoral scanner.
"The i500 has been designed with all of Medit's celebrated and ground-breaking quality in mind and will also prove a game changer on price." According to a press release on the Axsys Dental Website.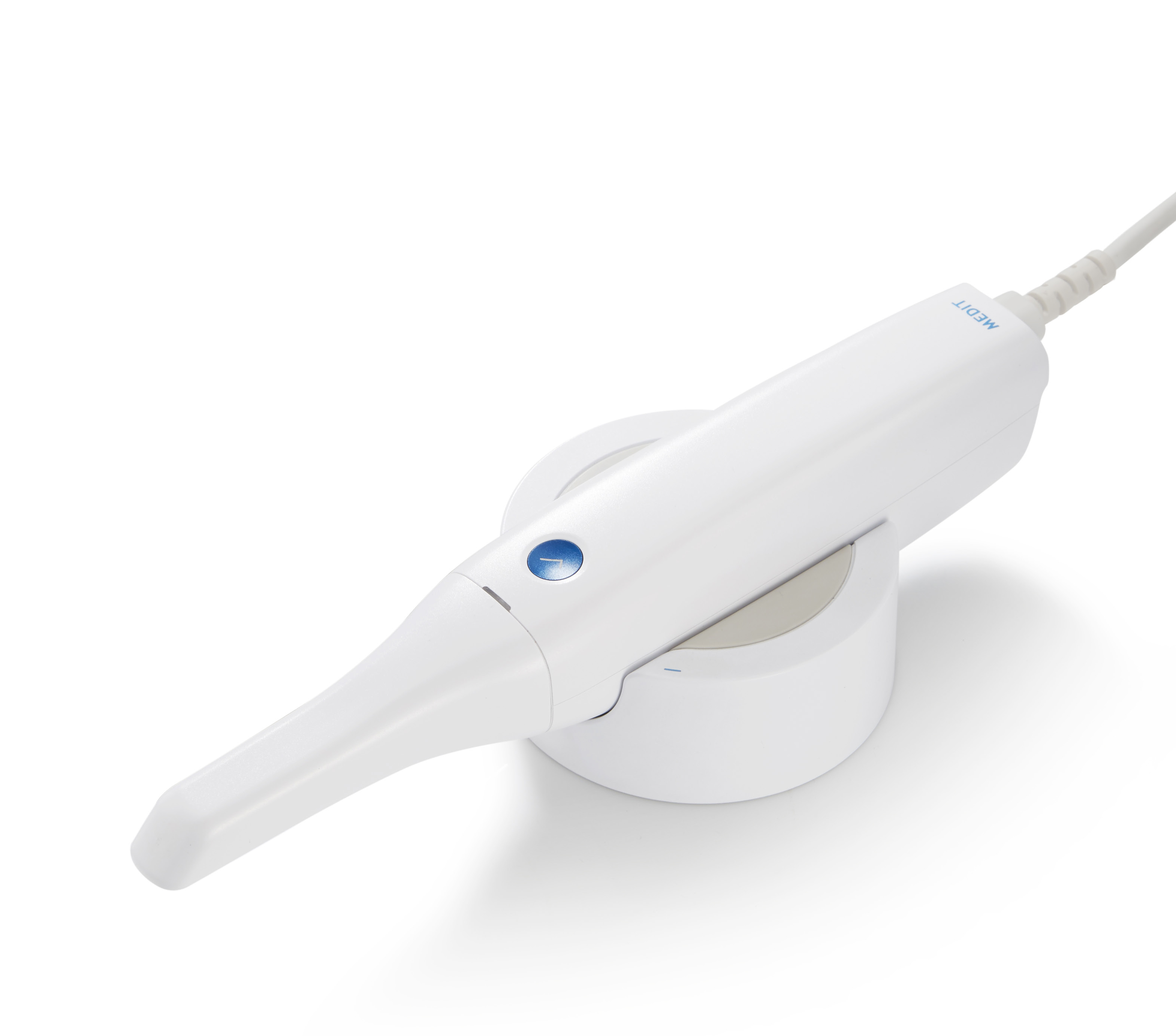 "Costing just $18,000, with no license fees, Medit has created the i500 to be the essential value-added technology. Using the most technologically advanced high-speed dual camera system for fast, hyper precise photogrammetry, the scanner is powderless, and lightweight with a fine tip for ease of use and patient comfort."The i500 uses an open CAD/CAM system, meaning operators can export STL files out of the MeditLINK management software and instantly share them with the dental lab, or transfer files and track your progress throughout the digital workflow.
Using an "intelligent scan detecting algorithm", the i500 is touted as "also easily pick(ing) up where it left off if the scanning process is interrupted, making for a smoother scanning experience."
With the i500, there's no need to worry about choppy results because it takes rapid, video-based scans. The final image is smoother, more accurate, and error-free, and its smart technology means its colored scans can distinguish between soft tissue, plaque, and tooth enamel with a precision of 25 microns across the full arch.
"We diligently researched intraoral scanners and found the Medit i500 meets all of our stringent requirements for speed, flexibility, accuracy, and reliability, at a price that is affordable and accessible to all," stated President Steve Braykovich of Axsys Incorporated. "Its impressive speed and powderless system shortens turnaround time for remarkable increases in productivity – and it clearly stands out as the most the most accurate cross arch IOS that we have investigated. By adding the Medit i500 to our portfolio, we're able to say we have best-in-class offerings for every stage of workflow. If you're just starting out and want a cost-effective introduction to all the benefits of digital dental workflow, this is a fantastic option. And for practices looking for a chair-side system, they can come to us for complete solutions that are impossible to beat in terms of performance and affordability."
About Axsys Dental Solutions
AxSys Incorporated is a provider of open solutions to the dental industry. Axsys products include a full line of CAD/CAM scanning software, scanners, milling machines, tooling, furnaces, and zirconia.Founded in 1994 as a provider of "best in class" CAD/CAM software solutions from CNC Software and Delcam International, Axsys has extensive experience in providing computer based design and manufacturing solutions to a wide variety of industries supporting all types of manufacturing processes. Axsys has the unique ability to leverage its extensive CAD, CAM, and manufacturing experience and its relationships with software, material and machine suppliers to provide dental labs and milling centers with the open products and services necessary to compete and be profitable.
About Medit
Medit was founded in 2000 as an industrial scanning solutions company. In 2008, Medit began manufacturing model and impression 3D scanners for dental labs and clinics. Developing our own patented state-of-the-art technology, Medit's mission is to provide the opportunity for success and growth to both our clients and employees. Our goal is to become the world's No.1 provider of 3D measurement and dental CAD/CAM solutions through constant innovation.